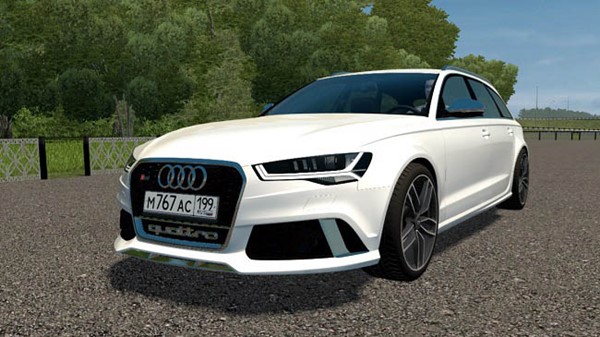 Audi RS6 (C7) car for City Car Driving Simulator.
The Audi RS 6 is a sports car manufactured by Audi Sport GmbH (formerly quattro GmbH) based on the Audi A6 platform. The car is available in two body types, sedan and station wagon (Avant).
– Drive type: Full;
– Gearbox type and number of gears: Automatic – 8;
– Maximum power: 560 hp;
– Engine displacement: 3993 cc;
– Acceleration 0-100 km / h: 3.9 sec;
– Maximum speed: 250 km / h.
The mod includes extras:
1. White leather in the cabin
2. Black interior insert
3. Night package
4. Vossen wheels
5. Tinted hemispheres
6. Tinting without a forehead
7. Tinted in a circle
City Car Driving has been updated to version 1.5.9.2