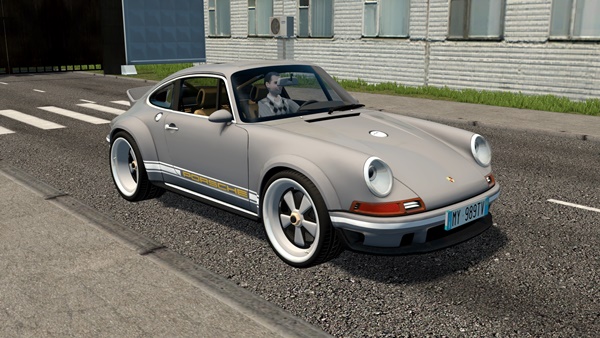 1990 Porsche 911 Singer DLS car for City Car Driving Simulator.
The envelope of a sports car from Forza Horizon 4.
Maximum power: 366 kW / 498 hp / 491 hp
Maximum torque: 437 Nm
Maximum speed: 337 km / h
0-100 km / h: 2.9 seconds
Model of the exterior and interior HQ (Forza Horizon 4);
Realistic physics;
Support for right and left drive;
Working fuel and temperature sensors;
Raindrops on glass in rainy weather;
Snow on glass in snowy weather;
Internal buttons light up at night;
Custom sound;
Illuminated license plate.
22 Extras:
Black Porsche exterior sticker
Blue Porsche sticker
Green Porsche Decal
Red Porsche Decal
White Porsche
Exterior Decal Black Outer Stripe Decal
Blue Outer Stripe Decal
Green Outer Stripe
Decal Orange Outer Stripe Decal
Red Outer Stripe Decal
Black Leather
Blue Leather
Brown Leather
Green Leather
Red Leather
Black and Gold
KPH Wheels Speedometer
Removed front and rear license plates
Removed front license plate
Tinted Windows All
All tinted windows except front
Tinted glass Half