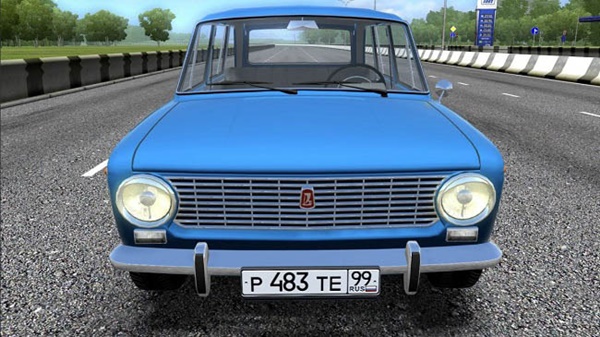 Vaz 2102 car for City Car Driving Simulator.
Drive type: Rear;
Transmission type and number of gears: Manual transmission – 4;
Maximum power: 64 hp;
Max. speed: 137 km/h;
Acceleration 0-100 km / h: 23 sec.
Changelog:
Engine settings for the original
Original manual transmission – 4
Suspension settings
Brakes
Acceleration and maximum speed are as close as possible to real ones
Update from 08/30/2020:
This model VAZ 2102 is equipped with a sixteen valve engine from priors with a volume of 1.6 liters and a native 4- ex stepped gearbox.
Cool retro wheels are also installed.