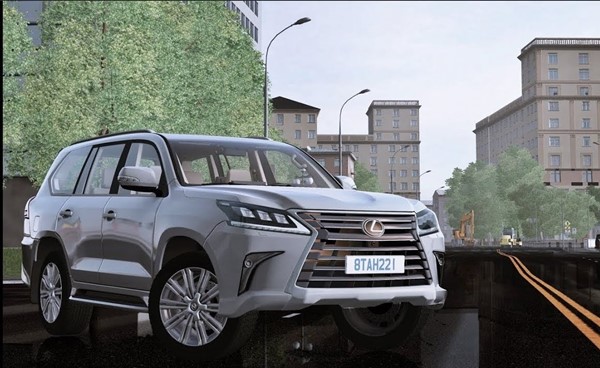 Lexus LX570 2017 car for City Car Driving Simulator.
The updated Japanese SUV Lexus LX 2017 is another restyling of the third generation of the series. The car was shown in California in 2015, and a few months later it entered car dealerships around the world – including Russia. Although the appearance of the new 2017 Lexus 570 model became known even earlier – thanks to the "spy" photos that appeared on the network, in which the proprietary radiator grille of the vehicle and improved optics were noticeable.
– Transmission: Automatic, 8
– Maximum power: 367 horsepower
– from 0 to 100 kilometers per hour and accelerates in 7.7 seconds
– can accelerate to 220 kilometers per hour
– Drive: Full on / off the front
Sespecially SUV Lexus LX 570 2017 CCD:
– Detailed interior
– Animated arrows of gasoline and temperature
– A large number of extras
– Stunning appearance of the Lexus LX 570 and correct body geometry
– Textures of the highest quality (ultra HQ)
– Realistic sounds
– Details baked
Lexus LX 570 2017 has the following extras:
1 Hemisphere tinting;
2. Tinting of all glasses;
3. Black interior;
4. Black interior with red seats;
5. Disks;
6. Rear view camera.
– Installation: Manual
– Transport available
– Extras available
Changes from 04/27/21:
– Added compatibility with version 1.5.9.2;
– Improved light, fixed collision;
– Updated physics.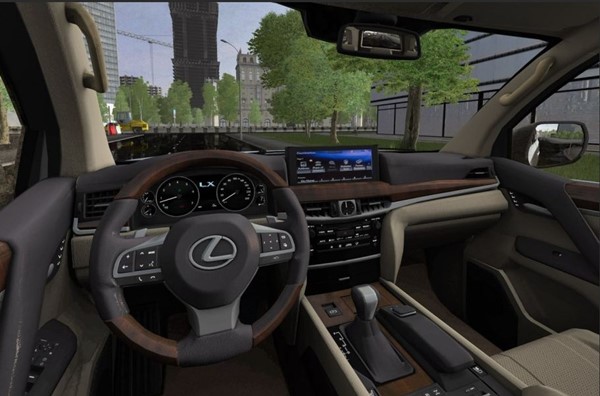 City Car Driving has been updated to version 1.5.9.2