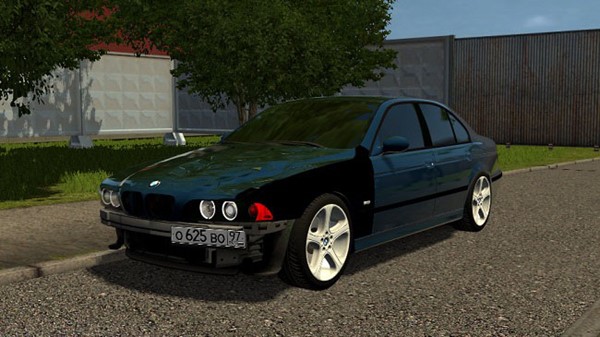 BMW 540i E39 car for City Car Driving Simulator.
Beaten by life Five BMW. Although the car is shabby externally, it still rides great! BMW 540i E39 Drift is great sideways, a good car for drift lovers!
Drive type: rear
Type of gearbox and number of gears: manual transmission – 6; Automatic transmission – 5
Maximum power: 281 HP at 6600 rpm
Maximum torque: 500 N * m at 3800 rpm
Engine displacement: 4.4
Maximum speed: 250 km / h
– Good lighting equipment;
– Interior;
– Engine tuned;
– Brakes + ABS;
– Suspension tuning.
Installation: Manual
Mod adapted for 1.5 .9.2
Updated physics for 1.5.9.2
Adjusted brakes
City Car Driving has been updated to version 1.5.9.2