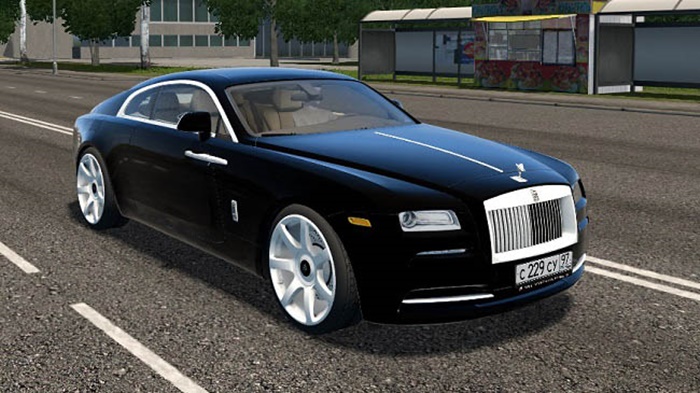 Rolls Royce Wraith car for City Car Driving Simulator.
Executive car for SSD. Rolls-Royce Wraith, manufactured by Rolls-Royce Motor Cars, has a well-designed model, a powerful motor and is well-controlled.
The four-seat coupe, based on the chassis of the Rolls-Royce Ghost, was presented at the 2013 Geneva Motor Show.
– Unique car;
– HQ 3D model;
– The car has its own growling sound;
– Drops of rain on the glass with the appropriate choice of weather;
– Realistic physics;
– Realistic appearance and interior;
– Well-designed interior;
– 3 color options in the cabin;
– Frame Ministry of Internal Affairs.
The set includes 7 extras:
1. Wheels
2. Black version
3. Black interior
4. White interior
5. White strip on the body
6. Toning except for the windshield
7. Toning in a circle
Features Rolls Royce Wraith:
Acceleration time: 4.6 sec
Max. speed, km / h: 250
Installation: Manual
Passenger transportation available (new)