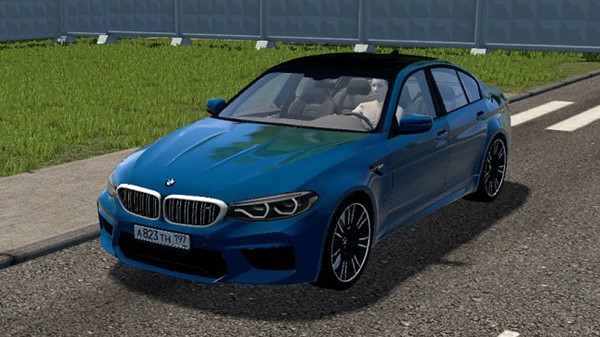 BMW M5 F90 car for City Car Driving Simulator.
The main feature of this mod is the presence of a large number of extras and good physics.
Drive type: Full
Transmission type: automatic transmission 8
Maximum power: 600 hp
Max. speed: 330 km/h
Acceleration time: 3.4 seconds
Installation: Hand
Reworked physics
available extras
Transportation available
Extras:
1. Beige interior
2. Black interior
3. Black Edition
4. Black wheels
5. Toning without forehead
6. Vossen and others …
Only 20 pieces.
City Car Driving has been updated to version 1.5.9.2