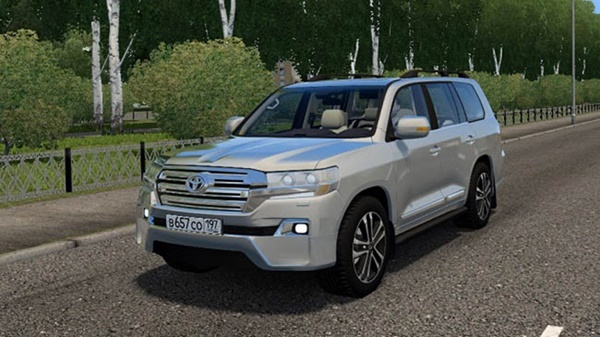 2016 Toyota Land Cruiser 200 car for City Car Driving Simulator.
The 2016 Toyota Land Cruiser 200 mod will add a Japanese SUV to the City Car Driving game, which is a complex mixture of off-road skill, comfort on the road and unsurpassed sophistication. The 200 series Land Cruiser was first introduced worldwide in 2002.
For six decades, the know-how has gone into the technique of this SUV, new, modern luxury items with legendary ability have been added.
– Drive type: Full
– Maximum power: 383 hp V8
– Engine displacement: 5663 cm3
– Transmission type and number of gears: Automatic transmission 6
4 Extras:
– Wheels
– Tinted all windows
– Hemisphere tinted
– Remove tinted in the passenger compartment
Installation: Manual
Passenger traffic available
Updated for 1.5.9 – 1.5 .9.2
Updated Physics