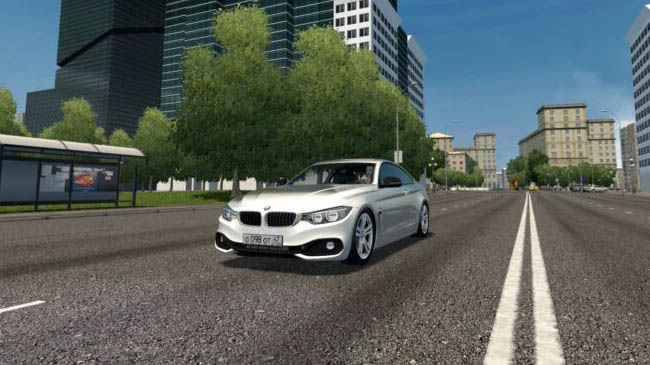 BMW 435i F32 car for City Car Driving Simulator.
BMW 4 (F32) is a series of compact prestigious BMW cars, the production of which began in July 2013. The series is a coupé and convertible body that is separated from the BMW 3 Series. In addition to conventional cars, a sports version of the BMW M4 has also been produced since 2014. The predecessor of the current generation (F32 (coupe) / F33 (convertible) / F36 (four-door coupe)) is the BMW E92 / E93, which belonged to the BMW 3 Series.
Drive type: Rear;
Type of gearbox and number of gears: Automatic – 8;
Maximum power: 306 hp;
Maximum speed: 260 km / h.