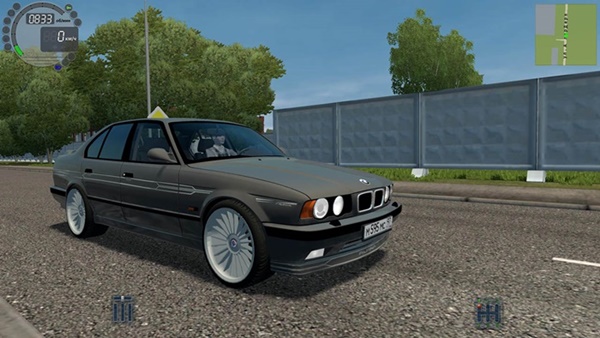 BMW E34 Alpina car for City Car Driving Simulator.
BMW Alpina cars are legendary, probably every BMW owner has ever dreamed of such. The first car of this series was built in April 1988, and the last one rolled off the assembly line in December 1992. A total of 572 copies were produced.
Features:
Drive type: Rear;
Type of gearbox and number of gears: manual transmission 5;
Maximum power: 286/6500 rpm;
Maximum torque: 340/4000 rpm.
Body kits and tuning ALPINA
Logos and nameplates ALPINA
Wheels
Spoiler
Installation: Manual
Transportation available
New physics