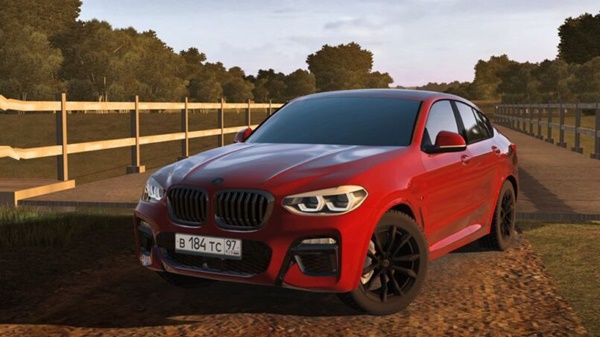 Bmw X4 G02 M40D car for City Car Driving Simulator.
Drive type: Full
Transmission type: 8 Automatic Transmission
Maximum power: 326 hp
Max. speed: 250 km/h
Acceleration time: 4.9 sec.
A fundamentally new car physics;
Rear View Camera;
Raindrops with the appropriate choice of weather;
Realistic appearance;
Indication of gearbox;
Ability to refuel;
Working chip "dust from under the wheels";
Working chip "water from under the wheels" Working chip "trailer";
Work chip "freight";
Work chip "passenger traffic";
Work chip "improved backlight numbers";
Fully working all arrows and indications;
Well-designed interior;
The textures of the car are made in high quality.
Extras:
Tinted without a forehead
Tinted in a circle
Tinted glass of headlights
Black factory wheels
Without numbers
Black Edition
Gray leather in the cabin
White leather in the cabin
Sound from M6 Sound from W213