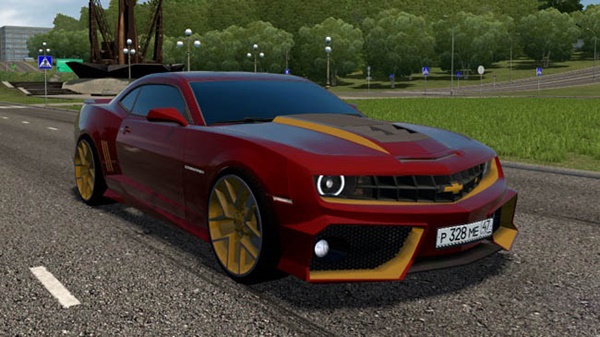 Chevrolet Camaro VR car for City Car Driving Simulator.
The Chevrolet Camaro is an American sports car (pony car) produced by the Chevrolet division of General Motors Corporation since 1966.
Production was discontinued in 2002 and resumed on a new technical base in 2009.
Drive type: Rear;
Type of gearbox and number of gears: Manual transmission 6; Automatic transmission 5;
Engine power: 432 hp;
Engine displacement: 6162 cc.
Passenger traffic available (new)
Installation: Manual
Version 09/25/2020:
Compatible with game version 1.5.9.2
Updated physics