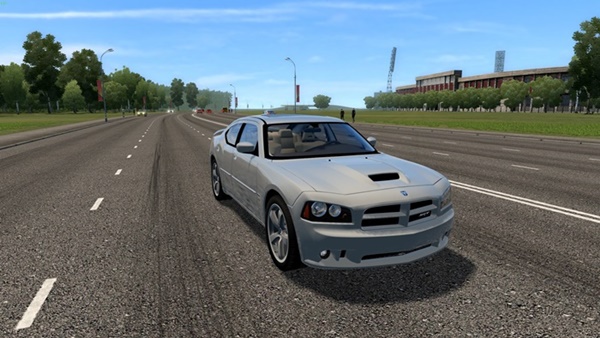 Dodge Charger SRT-8 2006 car for City Car Driving Simulator.
Driving on the Road: RWD
Transmission: Automatic – 5 steps | Manual – 6 speeds
Engine power: 431 hp at 6,000 rpm
Maximum torque: 569 Nm / 420 lb-ft at 4,800 rpm
Engine displacement: 6.1 Hemi V8
Maximum speed: 273 km / h / 170 mph
Installation: Manual
Passenger available
Made at least some brakes
Extras available
A very important point:
Your game must have version 1.5.9.1, not 1.5.9, so that the game does not crash when the mod starts. It
refers to those who have a pirated version of the game.