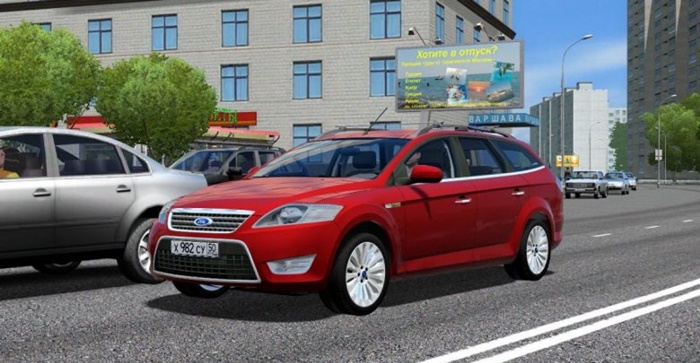 Ford Mondeo car for City Car Driving Simulator.
The first-generation Mondeo was first introduced on January 8, 1993, and sales began March 22 of the same year. It was available as a four-door sedan, five-door hatchback and five-door station wagon, all models for the European market were produced at the Ford plant in the Belgian town of Genk.
Mondeo replaced Ford Sierra in Europe and Ford Telstar in much of Asia, while Ford Contour and Mercury Mystique replaced Ford Tempo and Mercury Topaz in North America. Unlike Sierra, Mondeo has front-wheel drive, less often four-wheel drive, which is only available in first-generation cars.
One of the key points in the car marketing company was the emphasis on the highest level of passive safety, due to the use of innovative Ford software in the design. Meanwhile, in practice, according to the EuroNCAP test results, which are more stringent than those adopted at the time of its development, Mondeo I showed poor results – three out of five stars, a high risk of injury to the chest and legs of the driver. The low results demonstrated in EuroNCAP crash tests even by cars that were previously considered very safe attracted wide attention to this problem and had the consequence of a sharp increase in the passive safety of the next generations of cars.