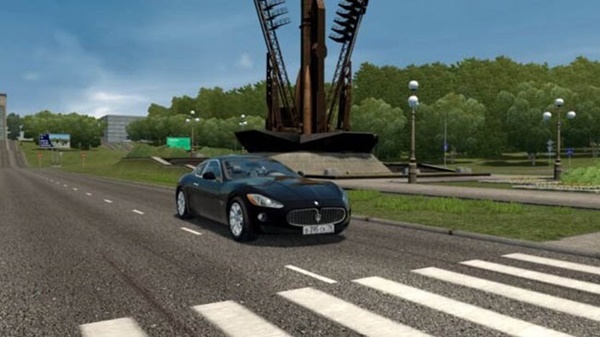 Maserati GranTurismo car for City Car Driving Simulator.
Maserati GranTurismo – Gran Turismo class car from the Italian manufacturer Maserati. The public was introduced in March 2007 at the Geneva Motor Show.
The 4.2-liter V8 Ferrari engine develops 298 kW. The mass / power ratio of the GranTurismo is 4.6 kg / hp. The car is equipped with a 6-speed automatic transmission ZF. A long wheelbase and short overhangs provide a fairly spacious interior space for four people.
Drive Type: Rear;
Type of gearbox and number of gears: Automatic – 6;
Maximum power: 405 hp.;
Engine capacity: 4244 cu. cm.;
Maximum speed: 285 km / h.