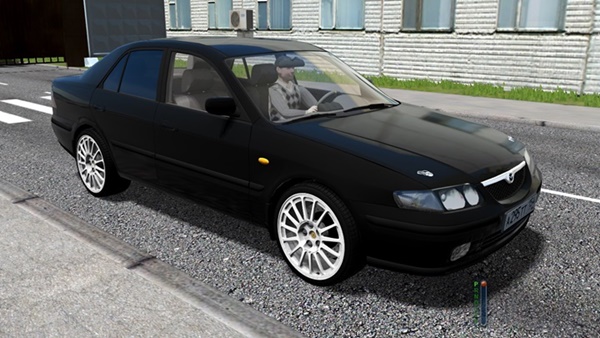 Mazda 626 GF 2.0i 1999 car for City Car Driving Simulator.
Japanese car with six extras.
Drive type: Front;
Gearbox type and number of gears: Automatic transmission: 4 manual transmission: 5;
Max. power at rpm, hp: 114/6000;
Working volume: 1991 cm3;
Max. speed: 198 km/h.
Has its own engine sound;
A lot of work has been done on the model to improve quality; models, both in the salon and inside;
The salon is made in original colors and bumpers;
Realistic physics for a passenger car with a 2-liter engine with a capacity of 114 horses;
Baked body (additional shadows on the car body for more realistic graphics).
Extras:
Tinted hemisphere
Tinted all glass
Black stamps
Turbo tuning
Collective farm
Killed