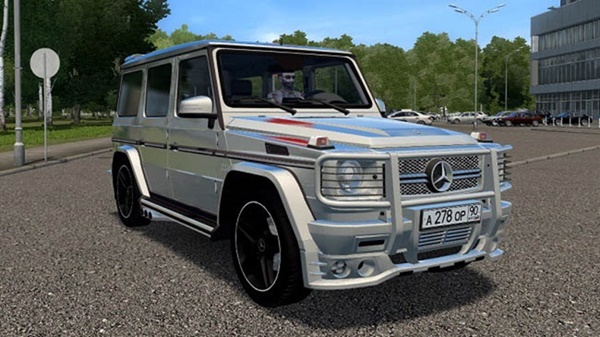 Mercedes-Benz G65 AMG car for City Car Driving Simulator.
The newest version of the famous Gelik for CCD. All features of patch 1.5.9 are supported. One extra is available.
– Type of drive: four-wheel drive
– Type of gearbox and number of gears: Auto: 7
– Maximum power: 612 hp at 4300-5600 rpm
– Engine displacement: 5980 cube.
– Maximum speed: 230 km / h
– 0-100 km / h: 5.3 seconds
Transportation is available;
Trailers are available (trailers and room lights);
Sound;
VR support;
Reconfigured mirrors;
Dust does not enter the cabin;
Other corrections.