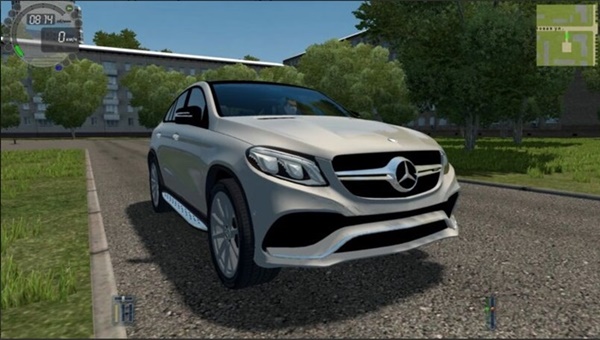 Mercedes-Benz GLE 63 AMG 2017 car for City Car Driving Simulator.
Maximum power-700 liters. from.;
Maximum speed – 340 km / h;
0-100 km / h – 3.9 seconds;
Transmission-9 Stepped automatic.
The charged Mercedes-AMG GLE 63 Coupe coupe all-terrain vehicle made its official debut in January 2015 at the international exhibition in Detroit, forming a company at the stands of the German brand to the standard GLE Coupe. From the standard SUV, the AMG modification of the GLE Coupe is distinguished by an aggressive front end with an increased air intake area in the front bumper, widened wheel arches and twin exhaust pipes.
Updated physics (new)
Brakes fixed
Passenger transportation available (new)
Installation: Manual