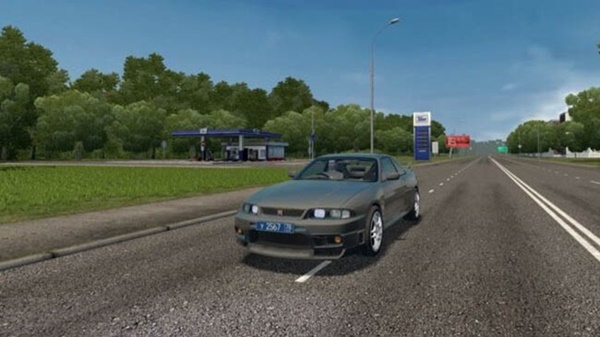 Nissan Skyline GT-R 33 car for City Car Driving Simulator.
In August 1993, the basic Skyline model was undergoing yet another rebirth, the 9th generation was born. However, the Skyline GT-R continues to be produced and sold as an R32 model. It was not until January 1995 that the generation changed to BCNR33.
Starting with the R33, 4-cylinder engines were no longer installed on the Skyline. The base engine was now a 2-liter "six" RB20E. The RB25DE and RB25DET engines were variable valve timing.
Features:
Drive Type: 4×4;
Maximum power: 250 hp.;
Maximum speed: 250 km / h.