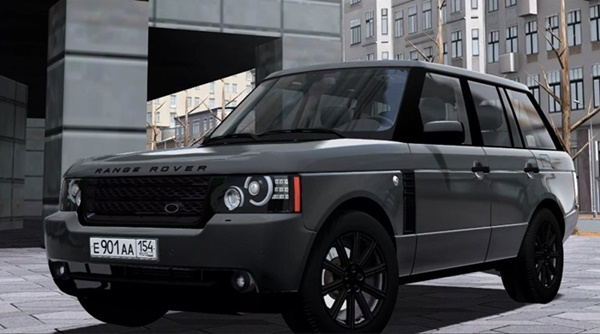 Range Rover LR 2012 car for City Car Driving Simulator.
Drive type:4WD
Type of gearbox and number of gears: (Automatic-5)
Maximum power: 503 HP
Engine displacement: 5000 ññ
Maximum speed: 225 km/h
Added freight.
Updating a great SUV!
New changes in fashion:
He did not initially allow Denis's new suspension physics, but he changed his mind later, now the car is more stable, easier and safer to drive
Gearbox now shifts gears at higher speeds
Completely redid the interior from scratch. UVW Unwraped and UVW completely selected the interior, so now it completely has no black areas in DX11, so now they are all fixed
Fully compatible with DX11
Light maps have been added, they are in 0.1K, 0.2K, 0.5K and 1K significantly improved by RPS (Rays Per Sample) and the multiplier in which they are:
Added bumper and special plastic texture, which is mainly used in Denis154rus models
Some changes in physics are that the brakes are now less rigidly braked, and the speed is higher and some other changes in physics, and they are realistic!
Added original custom sound, the same as in version 1.2.5
Updated and improved textures
More realistic chrome is mainly used in Denis154rus models and the steering wheel is correctly chromed.
More refined wheels
The mod has new colors, as well as red, white and gray colors that it still had, it has red white and gray colors, and the new colors are light gray, silver and black. And many other changes that I can't talk about. think should be discovered by trying the mod!
The mod has 32 extras.