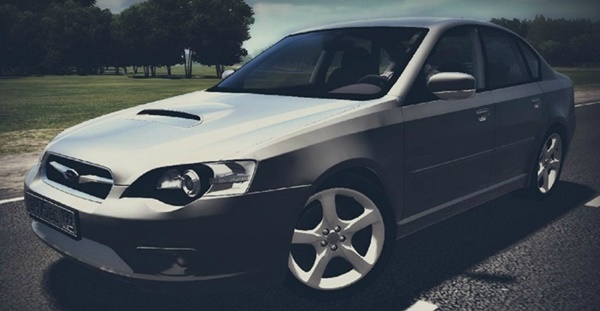 Subaru Legacy 3.0 AWD car for City Car Driving Simulator.
Drive Type: Four-wheel Drive (4WD)
Transmission Type and Number of Gear: Automatic 5
Maximum Power: 245 HP
Acceleration 0-100 km / h: 6.9 seconds.
Engine displacement: 3000 cu. see
Maximum speed: 243 km/h
From The Changes:
Fully reconfigured automatic transmission 5 (no mechanics!)
Reconfigured suspension (clearance, banks)
Reconfigured brakes, added ABS
Dipped xenon (high beam)
Reconfigured dynamic physics characteristics (corresponds to the factory settings of the car in this particular configuration)
Replaced tidy (now up to 260, not 180) MUST BE READ !!!