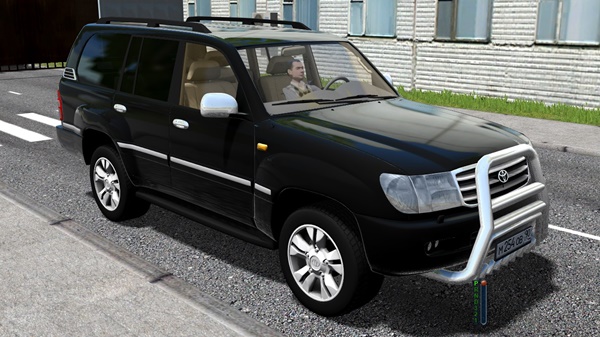 Toyota Land Cruiser J100 2005 car for City Car Driving Simulator.
Passenger Transportation;
Has its own engine sound;
A lot of work has been done on the model to improve the quality; models, both inside and outside;
The salon is made in original colors and bumpers;
Realistic physics for a passenger car with a 4.7 liter engine with a capacity of 235 horses;
Baked body (additional shadows on the car body for more realistic graphics).
6 Extras:
1. Tinted hemisphere;
2. Tinting of all glasses;
3. Bumpers in body color;
4. Tuning;
5. OFF Road;
6. Gray interior.