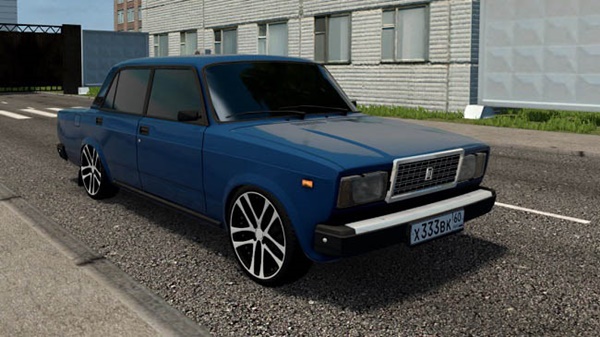 Vaz 2107 16V car for City Car Driving Simulator.
Passenger car Vaz 2107 with realistic physics on low-profile wheels.
Drive type: Rear
Transmission type and number of gears: Manual Transmission – 5
Maximum power: 98 hp
Acceleration 0-100 km / h: 10.5 sec.
Maximum speed: 185 km / h
This model differs from others in that it has a sixteen-valve engine from Priora with a volume of 1.6 liters in place of its native 1.5-liter eight-valve engine, and a gearbox from the same Priora is installed instead of the original gearbox.
Installation: Manual
Passenger transportation available