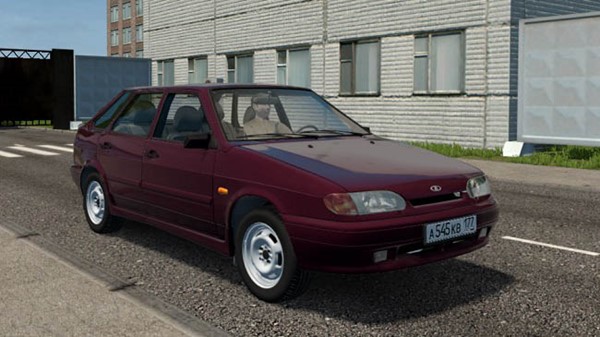 Vaz 2114 Lux car for City Car Driving Simulator.
– The fourteenth replaced the VAZ 2109
– Changes were made both to the exterior of the body and to the interior
– A sporty appearance is achieved due to the moldings on the body along all sides of the car, spoilers and decorative sills
– The car has good tech. characteristics, holds the track well, enters corners well even at high speed compared to the classic model, and even with its predecessor 2109
– VAZ 2114 is well in demand among fans of domestic tuning
– Simple body structure and cheap maintenance opportunity to experiment and become individual in gray traffic flow
Drive type: front wheel drive 
Gearbox type and number of gears: manual transmission-5e
Maximum power: 77 hp e
Maximum speed: 185 km / h.
Installation: Manual
Transportation available
Changes:
Added compatibility with version 1.5.9.2
Added registration code (for those players whose game cannot see the car without it)
Updated physics