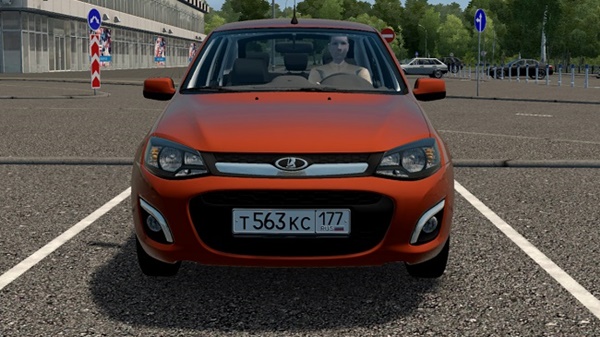 Lada Kalina 2 Hatchback car mod for City Car Driving.
Russian modern car Lada Kalina 2 Hatchback, this is a new model of the Zhiguli heritage. Mod Russian car Lada Kalina 2 for the game City Car Driving free download.
Thirty exteriors for the car:
1. Tinted rear hemisphere;
2. Toning without windshield;
3. Toning in a circle;
4. Tinted glass headlights;
5. Wide frames for numbers;
6. No numbers;
7. Black Edition;
8. Gray insert instead of gloss;
9. White tidy;
10. Tidy Grant FL;
11. 16 valve;
12. Engine tuning;
13. Moldings on the doors;
14. Grant mirrors;
15. Rear sport bumper;
16. Front sport bumper;
17. Spoiler;
18. Thresholds sports;
19. Bifurcated exhaust;
20. Taxi;
21. Without front mudguards;
22. Without rear mudguards;
23. Gray ceiling;
24. Landing in the floor;
25. Landing average;
26. Disks factory;
27. Disks spokes p16;
28. Grant sports discs;
29. Numbered fret frames;
30. Podiums in the cabin.
Mod Lada Kalina 2 Hatchback for City Car Driving with thirty extras. Extras are beautiful things on the car, such as tuning.