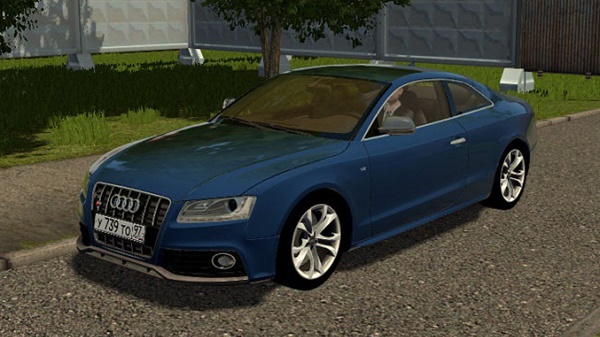 Audi S5 2007 car for City Car Driving Simulator.
Two-door Audi with a powerful engine. The S5 has a more aggressive front end. The bumpers, radiator grille, fenders, side mirrors are of aluminum color, giving dynamism to the image. At the rear, the S5 is distinguished by two pairs of tailpipes.
V8 FSI engine with a volume of 4.2 liters., 354 hp. (260 kW) at 6800 rpm and a torque of 440 Nm at 3500 rpm;
6-speed manual gearbox;
Excellent interior and exterior;
Manual installation of the mod;
Transportation is available.