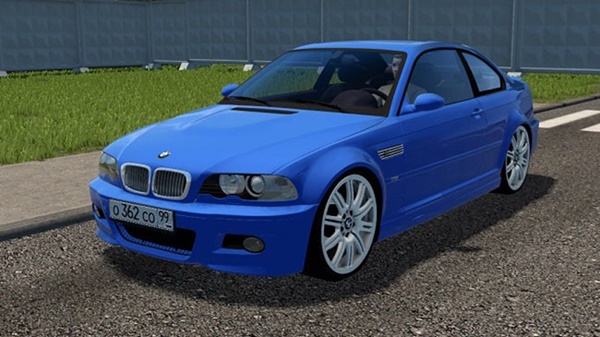 BMW M3 E46 car for City Car Driving Simulator.
Charged BMW coupe with tuning. The machine has three extras in appearance. In the new version of the modification, the BMW M3 E46 received improved physics and a unique "winter" coloring. The mod has a manual installation.
– Drive type: Rear
– Gearbox type and number of gears: MKPP 6; Automatic 5
– Maximum power: 343 hp
– Max. speed: 250 km / h
– Acceleration time: 5.2 sec.
Transportation is available
Extras are available