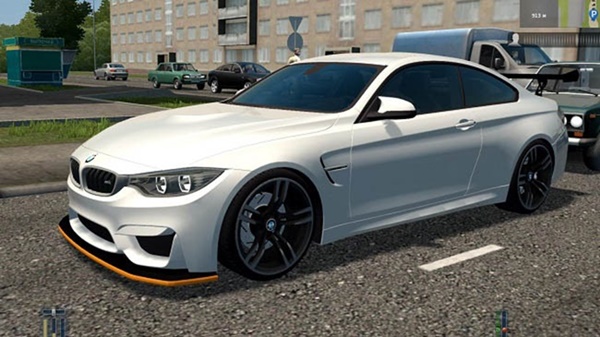 BMW M4 F82 Tuning (M4 GTS) car for City Car Driving Simulator.
A sports car of the German company BMW, a replacement for the M3 E92 coupe. The sports version of the 4th series coupe, the concept was introduced on August 16, 2013. For the first time, for a 3/4 M series, a turbocharger was installed and for the first time for an M series an electric power steering.
Drive Type: Rear;
Type of gearbox and number of gears: MKPP 6; Automatic transmission 7;
Maximum power: 431 hp.;
Max. speed: 250 km/h;
Acceleration time: 4.3 sec.
High-quality HQ body textures;
Realistic 3D model;
Great interior with high-quality HD textures.
Installation: Manual
Passenger traffic available (new)
New physics