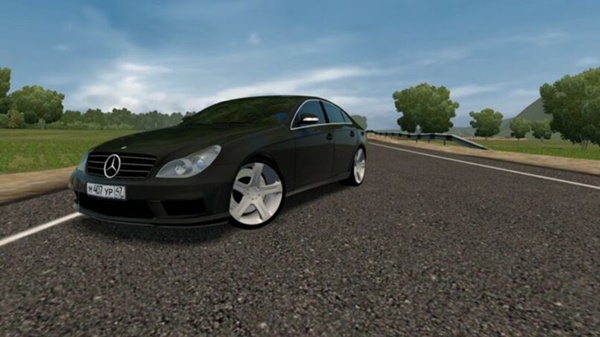 Mercedes-Benz CLS500 W219 car for City Car Driving Simulator.
Mercedes-Benz C219 is a four-door luxury coupe of the German automaker Mercedes-Benz, the first generation of the CLS-class, produced from 2004 to 2010. The prototype of the car was presented in 2003 at the Frankfurt Motor Show. A year later, the model went on sale. Production facilities were concentrated in Sindelfingen, Germany.
In 2008, the car underwent a slight facelift, which brought changes to its appearance. Two years later, production was completed, and the C219 was replaced in 2011 by the Mercedes-Benz C218.
Drive Type: Rear;
Type of gearbox and number of gears: Automatic transmission – 7;
Engine power: 306 hp;
Engine displacement: 4966 cc;
Max. speed: 250 km/h.
The mod has been redesigned.
Changes:
New physics (07/11/2020)
Adaptation to (1.5.9 – 1.5.9.2)