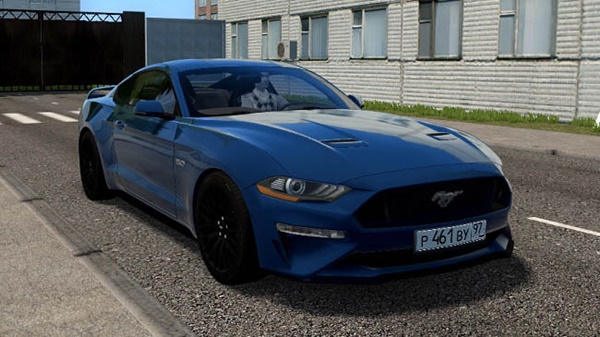 Ford Mustang GT 2018 car for City Car Driving Simulator.
A sophisticated sports car that has well-tuned realistic physics.
Raindrops with an appropriate choice of weather;
Realistic appearance;
Gearbox indication;
Possibility of refueling;
Working chip "dust from under the wheels";
Working chip "water from under the wheels";
Fully working all arrows and indications;
Well-designed interior;
Vehicle textures are made in high quality;
Carriage is present.
Drive type: Rear
Gearbox type: 10 Automatic transmission, 6 Manual transmission
Maximum power: 466 hp
Max. speed: 250 km/h
Acceleration time: 3.9 sec
List of Extras:
Extra 1 – Black Edition
Extra 2 – No numbers
Extra 3 – Two types of tinting
Extra 4 – Sound from e63 w212
Extra 5 – Tinted headlights
Extra 6 – Black insert instead of carbon
Extra 7 – Drift version