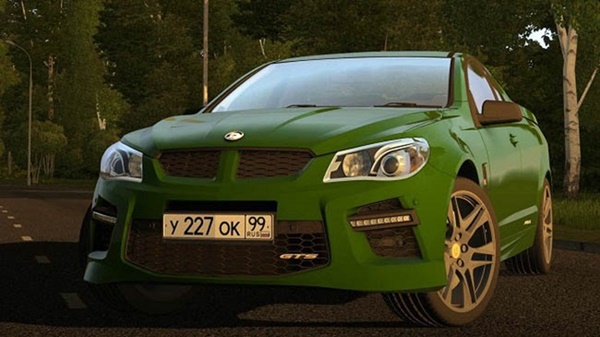 HSV GTS Maloo car for City Car Driving Simulator.
Powerful Australian coupe with acceleration to hundreds in less than 5 seconds.
– Model of the exterior and interior HQ (Forza Horizon 3);
– Realistic physics (real torque in CSV files);
– Passenger Transportation;
– Drops of rain on glass in rainy weather;
– Snow on glass when in snowy clothes;
– Interior buttons Backlight at night;
– The display shows the selected gear;
– working fuel and temperature arrows;
– License plate with backlight.
Maximum power – 430 kW
Maximum torque – 740 Nm
Maximum speed – 260 km / h
0-100 km / h – 4.3 seconds
Transmission – 6-speed manual / automatic The
Mod has 6 Additions:
1. Red interior
2. Physics of drift
3. Reverse camera
4. Half-tinted glass
5. Tinted glass all but the front
6. Tinted glass All