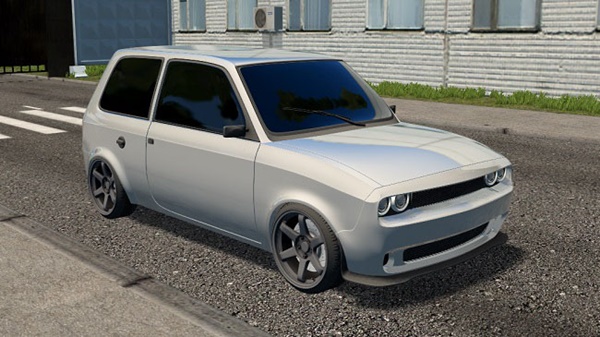 Lada Oka Mod Dodge Version for City Car Driving Simulator.
Nice car with good settings. This Oka has a well-designed model and a high-quality interior.
Oka Dodge Version mod is a unique car, on which they worked day and night, so that the car has a high-quality 3d model and its own sound.Also, the
car has working wipers, so in any weather you will drive with a clean windshield
Realistic physics, appearance, salon, all this excites consciousness, because all this is done at the highest level. The
salon has been worked out in detail, and you will feel comfortable and comfortable to ride on it.
What is under the hood?
Four-wheel drive, which is installed in conjunction with 279 horsepower and a 5-speed manual or 4-speed automatic transmission
Acceleration time to 100 km / h will take 5.2 seconds, and the maximum speed that can be developed on this car is 210 km / h
A unique mod, which is made by a famous modder, whose work is very well appreciated, will not disappoint you, because you will have new sensations, because you have not seen the Oka anywhere, which was made in the Dodge style
Installation: Manual
Transport available