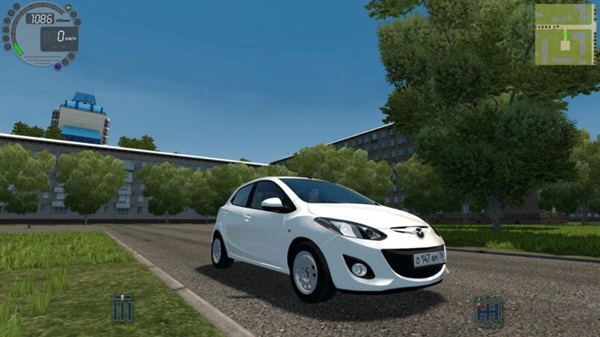 Mazda 2 car for City Car Driving Simulator.
Drive Type: Front
Gear type and number of gears: Manual-5, Automatic-4
Maximum power: 103 liters. from.
Engine displacement: 1498 cube. cm
Maximum speed: (181 km / h mechanic-5) (168 km / h automatic-4)
Updated Physics (New)
Passenger transportation available (new)
Installation: Manual
Extra:
Steel wheels Quality textures Correct body geometry Detailed interior Original engine operation sound Can be added to traffic.