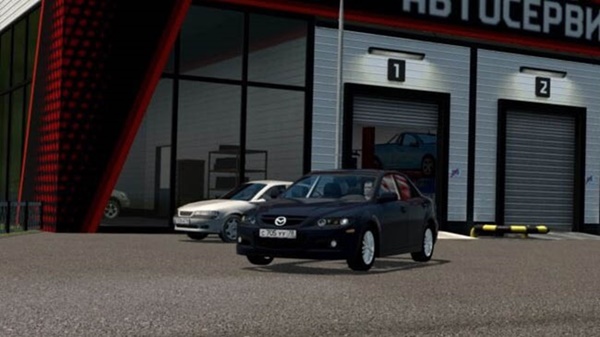 Mazda 6 MPS car for City Car Driving Simulator.
Mid-size car of the Japanese company Mazda. Produced since 2002. It is marketed in Japan and China under the name Mazda Atenza.
Engine capacity: 2261 cc. see
Power: 260 hp
Torque: 3000 rpm min.
Checkpoint type: 6 st.
Acceleration to 100 km / h: 6.6 s.
Maximum speed: 260 km / h.
Extras:
Wooden insert.
Disks No. 1.
Number on the side.
Tinting of all glass.
Tinted glass except for the front.
Tinted rear windows.
Black chrome exterior.