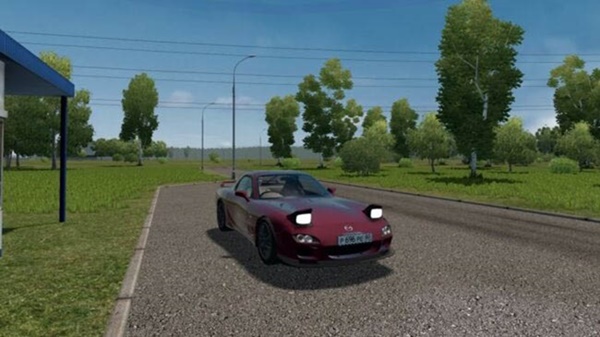 Mazda RX-7 car for City Car Driving Simulator.
Mazda RX-7 is a sports car produced by the Japanese automaker Mazda from 1978 to 2002. The original RX-7 was equipped with a two-section rotary piston engine and had a front mid-engine, rear-wheel drive layout. The RX-7 replaced the RX-3 (both sold in Japan under the Savanna brand), supplanting all other Mazda rotary vehicles with the exception of Cosmo.
– Drive type: Rear;
– Maximum power: 210 hp.;
– Maximum speed: 180 km / h.