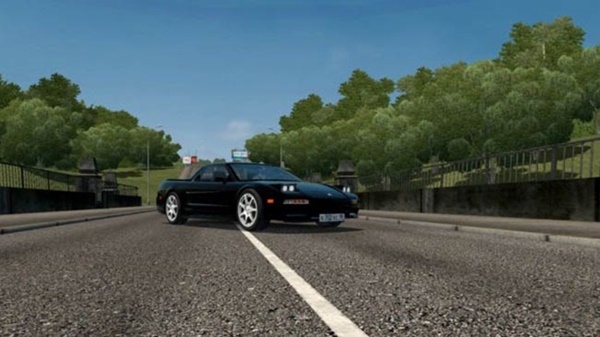 Acura NSX car for City Car Driving Simulator.
Honda NSX is a mid-engined sports car manufactured by Honda from 1990 to 2005. It was sold under the Acura brand in North America and Hong Kong. When designing, many innovative solutions were used: this is the first car, the body and chassis of which are made of aluminum, equipped with a fully electronic power steering, electronic gas pedal (the so-called Drive-by-Wire), the engine had a V-shaped arrangement of cylinders, the maximum number of revolutions 8000 per minute, and power indicators unattainable for those times for atmospheric engines, for the first time the connecting rods are made of titanium, for the first time in the world it was equipped with platinum spark plugs. 
Drive Type: Rear;
Type of gearbox and number of gears: Mechanical – 5;
Engine power: 274 hp.;
Engine displacement: 3000 cu. cm.;
Maximum speed: 250 km / h.