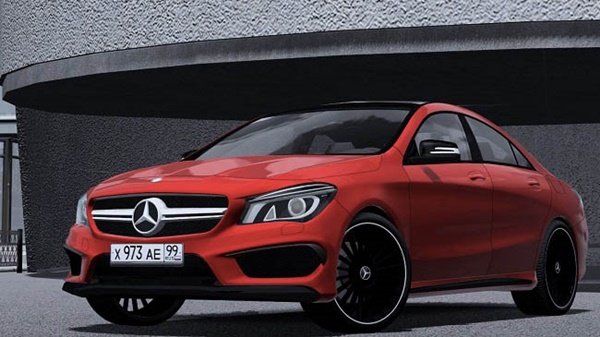 Mercedes-Benz CLA45 AMG car for City Car Driving Simulator.
Power: 355 hp
Transmission: automatic transmission 7 (DCT)
Acceleration to 100 km / h: 4.6 sec
Engine displacement: 1991 cm3
Max. speed: 250 km/h
The car has its own original sound;
Realistic physics, overclocking by passport;
4K baked texture;
The speedometer doesn't lie;
Dirty glass;
Display of included gear;
Well-designed salon with high-resolution textures;
A roof with a panoramic view;
Turning on the lighting in the cabin both day and night;
Ability to install several extras at once.
7 Extras:
Special Edition 1 (Vinyl, spoiler, wheels, red trim elements)
Rearview camera
Additional disc option
Tinted rear hemisphere
Tinted except for the windshield
Tinted in a circle
Remove numbers
Checked on version 1.5.9.2
Added carriage