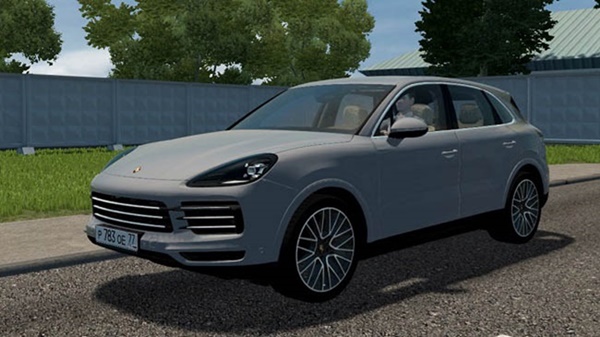 Porsche Cayenne S 2018 car for City Car Driving Simulator.
Update for the chic, aggressive SUV Porsche Cayenne S 2018 for City Car Driving (under version 1.5.9.2).
Features:
– HQ Exterior and interior models;
– Realistic physics;
– Custom sound (not on Steam);
– Accurate speedometer;
– The interior buttons are activated at night;
– Beige interior stock.
Includes:
– Updated custom sound
– Added passenger transportation The
7 Extras:
1. European specifications taillights
2. Rearview camera
3. Silver frames
4. Leather Interior
5. Half tinted glass
6. Tinted Glass All Except Front
7. Tinted windows all