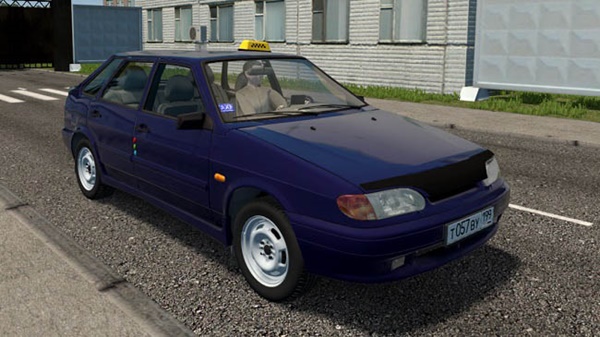 Vaz 2114 Taxi car for City Car Driving Simulator.
The mod was made by the author KsenON116rus, and Kliminator2000 was the author of significant rework. The result is a car that any taxi driver will fall in love with.
Outside, you will see taxi stickers and roof checkers. There are a lot of interesting details in the salon: an iPhone with a navigator, a counter, a tray with money for change and much more … In general, this mod can be safely recommended to all game lovers.
Drive type: front
Gearbox type and number of gears: Manual Transmission-5
Maximum power: 77 hp
Maximum speed: 185 km / h
Installation: Manual
Passenger transportation available (new)
Adjusted physics for 1.5.9.2 Car