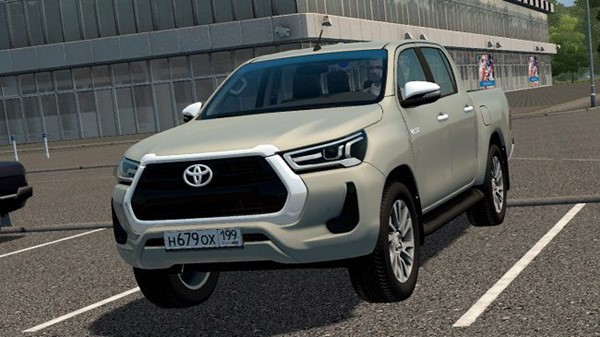 Toyota HiLux SR5 2021 car mod for City Car Driving.
Maximum power – 150 kW / 201 hp / 204 hp;
Maximum torque – 500 Nm / 369 lb-ft;
Maximum speed – 180 km / h;
0-100 km / h – 10 seconds;
Transmission – 6-speed automatic / 6-speed manual.
Functions:
A high-quality model of the exterior and interior (3D models of cars from VK games)
Realistic physics
Passenger Transportation
Support for the right and left steering wheel
Rear view camera
Raindrops on the glass in rainy weather
Snow on the glass in snowy weather
Working indicators fuel level and temperature
Internal buttons glow at night
Ambient lighting (blue)
Display shows selected gear
Custom sound
Illuminated license plate
Code already entered!