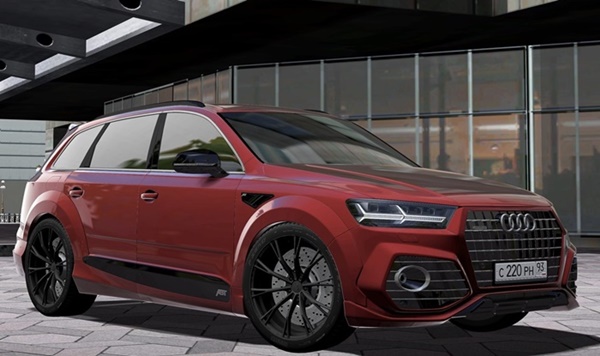 Audi Q7 ABT car for City Car Driving Simulator.
– Indication of a gear change box.
– A unique car.
– The car has its own sound.
– Drops of rain on the glass with the appropriate choice of weather.
– Realistic physics, acceleration on the passport.
– Realistic appearance and interior.
– Well-designed interior.
Extra:
– Beige interior
– Black interior
– No numbers
– no chrome
– Black wheels
– Hemisphere tinting
– Tinted in a circle
– Toning without forehead
– Sound number 2
– Sound number 3