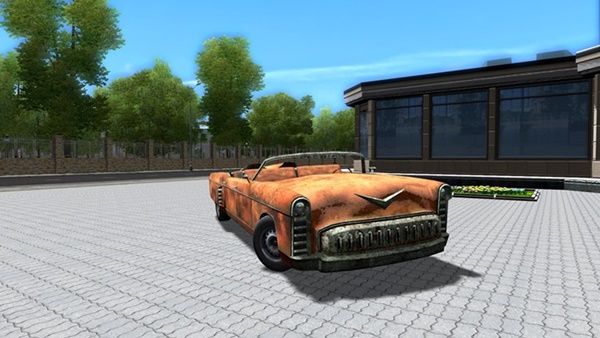 Chryslus Corvega Sedan car for City Car Driving Simulator.
Corvega was produced in the coupe (Original coupe, Atomic V-8 coupe) and sedan. Like the Ford Nucleon, the Corvega was powered by a nuclear reactor and produced 800 hp, and acceleration to hundreds was 0.5 seconds. It is not entirely clear how he manages to accelerate so dynamically, at least today, acceleration to hundreds in 0.5 seconds is theoretically possible for a car weighing about a ton and power under 2000 hp.
Mod adds a Chryslus Corvega Sedan car from the Fallout 3 game, which has three extras:
– Without a trunk;
– like new;
– Burnt in a nuclear fire.
Installation: Manual
Transport available