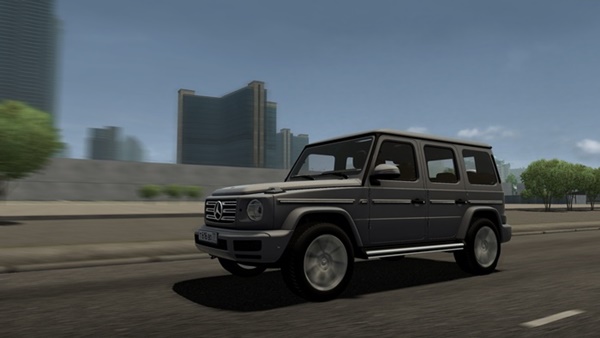 Mercedes-Benz G500 2019 car for City Car Driving Simulator.
Maximum power – 416 HP / 310 kW
Max Torque – 450 lb-ft / 610 Nm
Maximum speed – 250 km / h
Acceleration from 0-100kmh – 5.5 sec.
Gearbox – 9 Automatic
Custom sound updated (07/07/19)
Passenger transportation available
Features:
HQ interior and exterior;
Realistic physics;
Correct readings of the speedometer and tachometer;
Properly working wipers;
The selected gear is shown on the dashboard;
The dashboard and the rest of the interior work;
Realistic sound of the V8 engine;
A lot of quality extras.
Extras:
Backlight: Green, Orange, Pink, Red, Yellow;
Inserts in the interior: Aluminum, Black plastic, Carbon, Gray wood;
Leather interior;
Various types of tinting (rear, front, in a circle);
Various tuning