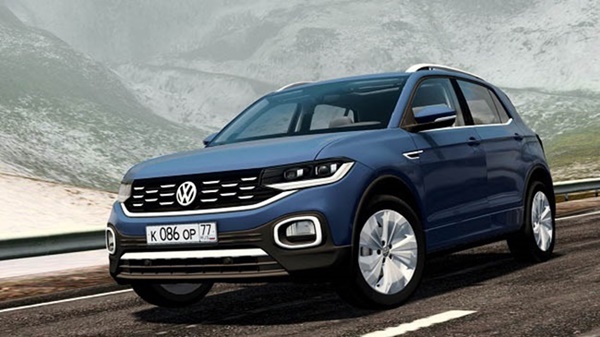 Volkswagen T-Cross 2019 car for City Car Driving Simulator.
It differs from the European version by the wheel.
– HQ model for exterior and interior (Hum3D);
– Realistic Physics;
– Passenger Transportation;
– Trailer support;
– Support for right and left-hand drive;
– Reverse camera;
– Drops of rain on glass in rainy weather;
– Snow on glass in snowy weather;
– Illumination of buttons in the cabin at night;
– Interior lighting with a gradient effect;
– The display shows the selected gear;
– Custom sound;
– License plate with backlight.
8 Additions:
Black chrome
Black Roof
Black roof and painted lower door panels
Black wheels
Leather interior
Orange Wheels
Painted Bottom Door Panels
Silver Wheels